Fidelity Bank Clients
Discover the ways B2B Credit Report information helps you manage your business more efficiently.
Argos Risk's subscription services provide automated, comprehensive, proactive reports and insights into the credit and business health of your customers, suppliers, competitors, and any third-party relationships.
Fidelity Bank is pleased to provide a special pricing opportunity for its clients. As your banking partner who understands the nuances of the business landscape, we want to ensure you have the best tools and information available when running your business and strengthening your credit risk practices.
The PGC team appreciates the easy-to-use, easy-to-read dashboard that delivers data that digs beneath the credit scores. The information is simple to interpret at a glance and doesn't require a background in credit to understand it.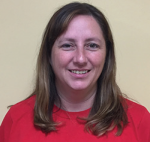 Candy Denny
Accounting Manager - PGC
Argos Risk Surveillance Business Benefits
---
Special Pricing for Fidelity Bank Clients!
Prices reflect a 15% savings from standard list price.


Argos Risk provides a no-risk, cost-efficient pricing subscription plan that aligns with the needs of your organization. The price you see on this screen is the price you will pay each month. There are no annual contracts, no implementation fees, and you can cancel your subscription at any time without any cancellation fees. To get started simply choose the number of accounts you would like to start monitoring. You will notice the more accounts you monitor, the lower your price per account.
Up to 10 Businesses Monitored
Month-to-Month Agreement
Up to 20 Businesses Monitored
Month-to-Month Agreement
Up to 30 Businesses Monitored
Month-to-Month Agreement
Up to 40 Businesses Monitored
Month-to-Month Agreement
Up to 50 Businesses Monitored
Month-to-Month Agreement
Up to 75 Businesses Monitored
Month-to-Month Agreement
Up to 100 Businesses Monitored
Month-to-Month Agreement
Up to 200 Businesses Monitored
Month-to-Month Agreement